Optimizando sustratos de espectroscopía Raman mejorada en superficie con nanoesferas, nanorodillos y nanoestrellas de oro
Palabras clave:
Nanopartículas de oro, plasmon de superficie localizado, SERS, Factor de amplificación
Resumen
La Espectroscopía Raman Mejorada en Superficie es una potente técnica que realza las señales distintivas de huella dactilar de las moléculas, haciéndolas más accesibles para su análisis. Utiliza nanopartículas metálicas, que actúan como amplificadores para mejorar, en gran medida, las señales emitidas por las moléculas. Este estudio tuvo como objetivo explorar el potencial de SERS de nanopartículas de oro (AuNPs) con diferentes geometrías utilizando una molécula no resonante, el 4-MBA. Se sintetizaron nanoesferas (14 ± 2 nm), nanorrodillos (11 ± 2 nm x 50 ± 7 nm) y nanoestrellas (38 ± 4 nm) mediante el método de reducción de HAuCl4. Las tres geometrías de AuNP mostraron una mejora notable en la señal Raman del 4-MBA en una magnitud de 104. Es importante destacar que solo los nanorrodillos y las nanoestrellas de oro presentaron resonancia de plasmón superficial localizada dentro de la ventana biológica, lo que las hace altamente adecuadas para...
Descargas
Los datos de descargas todavía no están disponibles.
Citas
S. Agnello, Spectroscopy for Materials Characterization (no. 1). Wiley Online Library, 2021.
E. C. Le Ru, E. Blackie, M. Meyer, and P. G. Etchegoin, "Surface enhanced Raman scattering enhancement factors: a comprehensive study," J. Phys. Chem. C J, vol. 111, no. 37, pp. 13794-13803, 2007.
S. Zeng et al., "Size dependence of Au NP-enhanced surface plasmon resonance based on differential phase measurement," Sens. Actuators B: Chem., vol. 176, pp. 1128-1133, 2013.
L. Jiang et al., "Surface-enhanced Raman scattering spectra of adsorbates on Cu 2 O nanospheres: charge-transfer and electromagnetic enhancement," Nanoscale vol. 5, no. 7, pp. 2784-2789, 2013.
S. Liu, G. Chen, P. N. Prasad, and M. T. J. C. o. M. Swihart, "Synthesis of monodisperse Au, Ag, and Au–Ag alloy nanoparticles with tunable size and surface plasmon resonance frequency," ACS Appl Mater Interfaces, vol. 23, no. 18, pp. 4098-4101, 2011.
J. Reguera, J. Langer, D. Jimenez de Aberasturi, and L. M. Liz-Marzan, "Anisotropic metal nanoparticles for surface enhanced Raman scattering," Chem Soc Rev, vol. 46, no. 13, pp. 3866-3885, Jul 3 2017.
E. Le Ru, M. Meyer, E. Blackie, and P. Etchegoin, "Advanced aspects of electromagnetic SERS enhancement factors at a hot spot," J Raman Spectrosc vol. 39, no. 9, pp. 1127-1134, 2008.
E. Kooij, W. Ahmed, C. Hellenthal, H. Zandvliet, and B. Poelsema, "From nanorods to nanostars: Tuning the optical properties of gold nanoparticles," Colloids Surf. A Physicochem., vol. 413, pp. 231-238, 2012.
A. L. Siegel and G. A. Baker, "Bespoke nanostars: synthetic strategies, tactics, and uses of tailored branched gold nanoparticles," Nanoscale Adv, vol. 3, no. 14, pp. 3980-4004, Jul 13 2021.
I. Blakey, Z. Merican, and K. J. Thurecht, "A method for controlling the aggregation of gold nanoparticles: tuning of optical and spectroscopic properties," Langmuir, vol. 29, no. 26, pp. 8266-74, Jul 2 2013.
R. Fenger, E. Fertitta, H. Kirmse, A. F. Thunemann, and K. Rademann, "Size dependent catalysis with CTAB-stabilized gold nanoparticles," Phys Chem Chem Phys, vol. 14, no. 26, pp. 9343-9, Jul 14 2012.
L. Fabris, "Gold nanostars in biology and medicine: understanding physicochemical properties to broaden applicability," J. Phys. Chem. C J, vol. 124, no. 49, pp. 26540-26553, 2020.
A. Jillavenkatesa, S. J. Dapkunas, and L.-S. H. Lum, Particle size characterization (no. 960). National Institute of Standards and Technology, 2001.
O. C. Compton and F. E. Osterloh, "Evolution of size and shape in the colloidal crystallization of gold nanoparticles," J Am Chem Soc, vol. 129, no. 25, pp. 7793-8, Jun 27 2007.
W. Zhang, "Nanoparticle aggregation: principles and modeling," Adv Exp Med Biol, vol. 811, pp. 19-43, 2014.
J. Amaro-Gahete et al., "A Comparative Study of Particle Size Distribution of Graphene Nanosheets Synthesized by an Ultrasound-Assisted Method," Nanomaterials (Basel), vol. 9, no. 2, p. 152, Jan 26 2019.
S. Szunerits, J. Spadavecchia, and R. J. R. i. A. C. Boukherroub, "Surface plasmon resonance: Signal amplification using colloidal gold nanoparticles for enhanced sensitivity," Rev Anal Chem, vol. 33, no. 3, pp. 153-164, 2014.
S. Picciolini, D. Mehn, I. Ojea-Jimenez, F. Gramatica, and C. Morasso, "Hydroquinone Based Synthesis of Gold Nanorods," J Vis Exp, no. 114, p. e54319, Aug 10 2016.
C. G. Khoury and T. Vo-Dinh, "Gold Nanostars For Surface-Enhanced Raman Scattering: Synthesis, Characterization and Optimization," J Phys Chem C Nanomater Interfaces, vol. 2008, no. 112, pp. 18849-18859, 2008.
E. Hemmer, A. Benayas, F. Legare, and F. Vetrone, "Exploiting the biological windows: current perspectives on fluorescent bioprobes emitting above 1000 nm," Nanoscale Horiz, vol. 1, no. 3, pp. 168-184, May 25 2016.
O. Bibikova et al., "Surface enhanced infrared absorption spectroscopy based on gold nanostars and spherical nanoparticles," Anal Chim Acta, vol. 990, pp. 141-149, Oct 16 2017.
C. Kohout, C. Santi, and L. Polito, "Anisotropic Gold Nanoparticles in Biomedical Applications," Int J Mol Sci, vol. 19, no. 11, p. 3385, Oct 29 2018.
W. Janetanakit et al., "Gold-Embedded Hollow Silica Nanogolf Balls for Imaging and Photothermal Therapy," ACS Appl Mater Interfaces, vol. 9, no. 33, pp. 27533-27543, Aug 23 2017.
A. H. Mo et al., "Dual-Functionalized Theranostic Nanocarriers," ACS Appl Mater Interfaces, vol. 8, no. 23, pp. 14740-6, Jun 15 2016.
B. Sharma, R. R. Frontiera, A.-I. Henry, E. Ringe, and R. P. J. M. t. Van Duyne, "SERS: Materials, applications, and the future," Mater Today, vol. 15, no. 1-2, pp. 16-25, 2012.
C. J. Orendorff, A. Gole, T. K. Sau, and C. J. Murphy, "Surface-enhanced Raman spectroscopy of self-assembled monolayers: sandwich architecture and nanoparticle shape dependence," Anal Chem, vol. 77, no. 10, pp. 3261-6, May 15 2005.
A. Dendramis, E. Schwinn, and R. Sperline, "A surface-enhanced Raman scattering study of CTAB adsorption on copper," J. Phys. Chem. C J, vol. 134, no. 3, pp. 675-688, 1983.
E. Le Ru, M. Meyer, E. Blackie, P. J. J. o. R. S. A. I. J. f. O. W. i. a. A. o. R. S. Etchegoin, Including Higher Order Processes,, a. Brillouin, and R. Scattering, "Advanced aspects of electromagnetic SERS enhancement factors at a hot spot," J Raman Spectrosc vol. 39, no. 9, pp. 1127-1134, 2008.
A. Sabur, M. Havel, and Y. Gogotsi, "SERS intensity optimization by controlling the size and shape of faceted gold nanoparticles," vol. 39, no. 1, pp. 61-67, 2008.
K. Santacruz-Gomez, R. Melendrez, M. Licerio-Ramírez, A. L. Gallego-Hernandez, M. Pedroza-Montero, and R. J. J. o. N. R. Lal, "Alterations on HeLa cell actin filaments induced by PEGylated gold nanorod-based plasmonic photothermal therapy," J Nanopart Res vol. 24, no. 2, p. 38, 2022.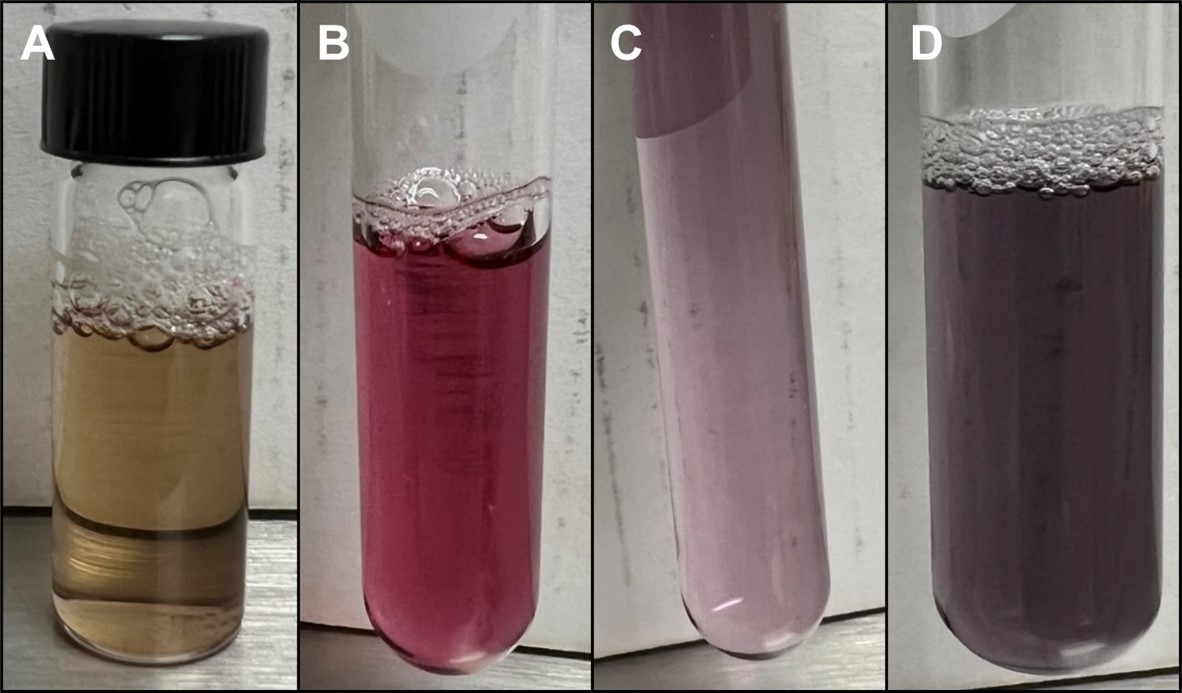 Descargas
Cómo citar
Santacruz-Gomez, K., López Durazo, V. H., Gutiérrez Félix, S. J., Gutiérrez Velázquez, A., & Ángulo-Molina, A. (2023). Optimizando sustratos de espectroscopía Raman mejorada en superficie con nanoesferas, nanorodillos y nanoestrellas de oro. EPISTEMUS, 18(35). https://doi.org/10.36790/epistemus.v18i35.315
Licencia
Derechos de autor 2023 EPISTEMUS
Esta obra está bajo una licencia internacional Creative Commons Atribución-NoComercial-CompartirIgual 4.0.
La revista adquiere los derechos patrimoniales de los artículos sólo para difusión sin ningún fin de lucro, sin menoscabo de los propios derechos de autoría.
Los autores son los legítimos titulares de los derechos de propiedad intelectual de sus respectivos artículos, y en tal calidad, al enviar sus textos expresan su deseo de colaborar con la Revista Epistemus, editada semestralmente por la Universidad de Sonora.
Por lo anterior, de manera libre, voluntaria y a título gratuito, una vez aceptado el artículo para su publicación, ceden sus derechos a la Universidad de Sonora para que la Universidad de Sonora edite, publique, distribuya y ponga a disposición a través de intranets, internet o CD dicha obra, sin limitación alguna de forma o tiempo, siempre y cuando sea sin fines de lucro y con la obligación expresa de respetar y mencionar el crédito que corresponde a los autores en cualquier utilización que se haga del mismo.
Queda entendido que esta autorización no es una cesión o transmisión de alguno de sus derechos patrimoniales en favor de la mencionada institución. La UniSon le garantiza el derecho de reproducir la contribución por cualquier medio en el cual usted sea el autor, sujeto a que se otorgue el crédito correspondiente a la publicación original de la contribución en Epistemus.
Salvo indicación contraria, todos los contenidos de la edición electrónica se distribuyen bajo una licencia de uso y Attribution-NonCommercial-ShareAlike 4.0 International (CC BY-NC-SA 4.0) Puede consultar desde aquí la versión informativa y el texto legal de la licencia. Esta circunstancia ha de hacerse constar expresamente de esta forma cuando sea necesario.